If you are missing one or more teeth, have been told you need an implant or a crown or have a denture that is loose, Dr Linc may have the answer for you. Learn about simple, easy ways to replace missing or problem teeth, so that they look natural and work like nature intended.
Find out all about implants, dentures and crowns at a free information meeting in Hervey Bay with Dr Lincoln Harris. Dr Linc will be at the Hervey Bay RSL to present, answer your questions and listen to your concerns. Places are limited, so call the office on 07 4159 0660 to reserve your place now, or register below.
Join Dr Linc at The Hervey Bay RSL, 11 Torquay Rd, Hervey Bay, on Friday 29th January 2016 at 10:30am.
Eat steak again. Join Dr Lincoln Harris at this free information meeting.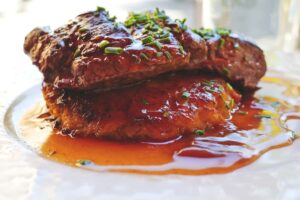 Date and Time
Friday, 29th January 2016, 10:30am

Location
Hervey Bay RSL,
11 Torquay Rd
Hervey Bay QLD 4655
Book a Seat
07 41 590 660
Watch Dr Linc's introduction from the last free information meeting…
Date and Time
Friday, 29th January 2016, 10:30am

Location
Hervey Bay RSL,
11 Torquay Rd
Hervey Bay QLD 4655
Book a Seat
07 41 590 660
Free Information Meeting in Hervey Bay